Sport News
Photos: Fabinho & Family Celebrate £44M Transfer To Liverpool From Monaco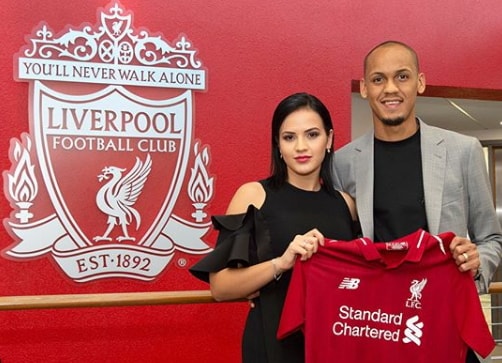 Brazil international Fabinho threw a midair bash to celebrate his £44million successful move to Liverpool from Monaco.
Fabinho completed his transfer to Liverpool on Monday, signing a five-year deal with Jurgen Klopp's side just two days after the Reds' Champions League final loss.
And Fabinho's wife Rebecas Tavares has posted footage of the pair heading to Liverpool on a private jet before sealing his transfer.
Clips from her Instagram account show the couple sporting Liverpool shirts and clinking champagne glasses to celebrate the deal's completion. They are joined by Tavares' brother Julhao Bass and his partner.
The group look delighted as they toast Fabinho's move in a glamorous fashion – on a private jet en route to Liverpool's Melwood training complex.
Earlier Tavares re-posted an image of Monaco's Instagram message to Fabinho, which thanked the Brazilian for his five-year spell at the club.
An image of the pair celebrating together on Monaco's Stade Louis II pitch was captioned: 'Forever Go Monaco! Thanks for everything'.
Fabinho's transfer was announced on Monday evening, less than 48 hours after Liverpool's heartbreaking defeat in the Champions League final to Real Madrid.
The 24-year-old will replace Emre Can, who looks set to join Italian champions Juventus when his contract at Liverpool expires at the end of next month.
Fabinho's arrival is a statement of intent from Klopp who are determined that the momentum gained from Liverpool's run to the final in Kiev will not be lost.
His move will be officially confirmed on July 1 but effectively completed the move on Monday when he arrived at Melwood alongside his agent Jorge Mendes, committing his future to the club until June 2023.
'I am really excited about this move,' Fabinho said. 'This is something that I always wanted – this is a giant of a team.
'The infrastructures of the club look exceptional. A football club of this size coming after my services? I didn't have to think that much about coming over.
'I will try to create my own history at this football club. Hopefully, on a personal level, I'm able to win titles with this club. I will try to grow and learn and improve myself, and to be part of the club's history.'
Liverpool made an initial payment of £39.4million, with add-ons worth £4.3million being triggered around objectives such as qualifying for the Champions League.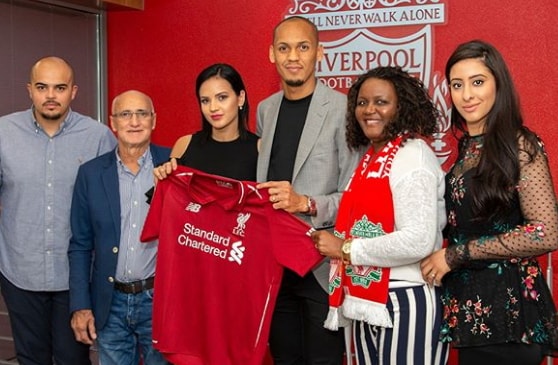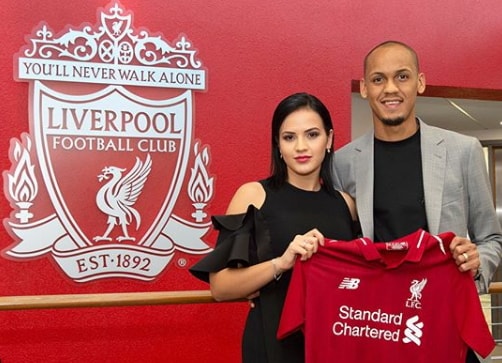 [By The Nation]