Biographies
Chika Ike Biography & Net Worth: Life History, Profile & Family Background Of African Diva Reality TV Show Producer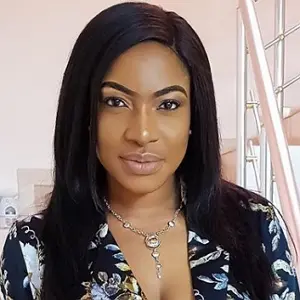 Chika Ike Biography & Net Worth: Life History, Profile & Family Background Of African Diva Reality TV Show Producer
By Peter Abioye
Chika Ike whose full name is Chika Nancy Ike is often referred to as the actress with the 'banging' body. The beautiful actress was born on the 8th of November 1985 in the popular city of Onitsha, Anambra State Nigeria. The story of the actress is one with a very interesting plot twist as she was often ridiculed and bullied for her body shape in her early days, a shape that eventually brought her into the limelight and set her up for success.
Despite being talented at a very early age Chika Ike suffered from low self esteem because she was lanky and was always teased by her peers, but as fate would have it those differences are the ones that put her in the public view and today she is referred to as one of the most good looking actresses in Nigeria.
Chika Ike developed strong interest for acting right from the onset and took on roles in plays orchestrated by the local church drama group.  She took various steps to gain weight but all were unsuccessful and after her secondary education she got her breakthrough, one that came with the shape she was trying to get rid of. She was discovered by a modelling agency and that marked the beginning of her professional career. Chika Ike started modelling at an early age of 16, which was before she secured admission into a tertiary institution. The actress focused all her energy and time on her career and education was almost out of the plan.
The actress later decided to further her education and thus proceeded to study Human Kinetics and Physical Education at the reputable University of Lagos where she earned herself a diploma. Her decision to study Human Kinetics and Physical Education is believed to be as a result of her accepting herself the way she is and improving on herself, something she has failed to do in her early days.
After a successful stint as an actress and a model chika Ike decided to develop her skills and thus went on to study Film Making at the Los Angeles Film Academy.
The actress played her cards right and was able to balance work and education simultaneously, she graduated from the academy in 2014.
It was during her study period that she decided to widen her horizon and try her luck in the world of acting.
Chika Ike had her first professional  role in 2005 in a movie titled "Sweet Love", although she played just a supporting role in the movie she managed to woo the crowd and soon get her first lead role later in the same year. Her acting skills and flawless looks helped propel her career and since she first started in 2004, she has gone to feature in 100s of films with her fan base growing beyond the boundaries of Nigeria.
Some of her famous movies are Eye (2009), Secret Act 1 & 2 (2014) and Happy Ending (2016). Having been one of the A-list actresses in the industry Chika Ike is the recipient of some awards, examples include MOST DISCIPLINED ACTRESS AWARD at the AGN (Actors Guild of Nigeria) Awards in 2013,
Chika Ike is one of the pioneers of the new age Nollywood that set Nigeria on the map in the entertainment industry. The movie "Mirror of Beauty" in which she played one of the major roles in is the first of its kind to be featured in the international Cannes Film Festival. It is quite an astonishing feat and it boosted the moral of everyone that had something to do with it, especially that of the director Okey Zubelu Okoh.
Chika Ike also plays important roles behind the camera, she is also a producer. The actress founded her production company named Chika Ike Production. She has overseen quite a number of movies and fortunately for her they all turned out to be commercially successful. Some of the movies produced by Chika Ike are "Miss Teacher" which was her first, Happy Ending, One Fine Day and many others.
Her production company also oversaw the launching of her reality show titled 'African Diva'. The reality show was one of Pan-African ideologies and it was quite an interesting competition as women from all over Africa competed by sharing their unique skills to win prizes. Chika Ike was among the many judges present and made sure the show was a success.
She managed to bag a lucrative deal by airing the show live on Dstv in its maiden edition but subsequently moved on to AIT in forthcoming seasons.
It is unfortunate that Chika Ike is a victim of unsuccessful relationships and marriages that are attributed to the celebrities in the entertainment industry. Chika Ike was married to a Nigerian business man named Tony Ebirebi. Over the years there have been various claims as the reason for the breakdown of the marriage of the actress and Tony Eberibe with many claiming that Chika Ike abandoned him in a time of crisis.
The actress denied this on various occasions, blaming the break up on her naivety and also claiming she was a victim of domestic violence. The actress claims it was a very tough time for her and her husband's maltreatment even led to a miscarriage for her.
The couple officially ended their relationship some years ago and they have both certainly moved on, with Tony Eberibe getting married again and Chika Ike also claiming she has someone special in her life and is hoping to walk down the aisle once again.
Chika Ike is one of the many actresses that have decided to make their influence known not only in the movies but also step into the fashion industry. Chika Ike launched her boutique named "Fancy Nancy" at the high-priced city of Abuja in Nigeria in 2011. The boutique received wide applause at its launch in 2011 and has gone to grow into a customer's favorite over the years.
This is no surprise as it features many top quality items and even some of the actress original designs. Chika Ike has also done a good work in promoting her boutique by being very glamorous while wearing them to various public events.
When Chika Ike is not busy on the screen acting roles or in the workshop drawing designs she makes sure she uses her time to give back to the society that made her, something which she has claimed on various interviews that she attaches importance to. Chika Ike has a foundation to her name called "Help the Child".
The actress claims the foundation was established to cater for the needs of less privileged children by providing the basic necessities of life for them but not only stop there, they also help the children to acquire as many skills as possible to give them a fair chance to succeed. Chika Ike makes sure that once in year she organises an event to celebrate the less privileged children. Her good works have certainly gotten her international attention as she is also a United Nations (UN) ambassador.
That is quite an impressive feat for a little girl that started out with low self esteem roaming the streets of Lagos.
Chika Ike seems to have put in the good work in her much younger days and is definitely having the best time of her life. The beautiful actress shared some pictures a few months on her social media claiming she has found love again, that is one thing her fans will definitely be excited about and hope to see her getting married soon. She also celebrated her admission into Havard  Business School and was so elated that she decided to render full educational assistance to a fan.
Chika Ike is a typical example of the theory that says that if you take whatever you have and make full use of it, not only will you find fulfillment but you will also conquer the world.
The actress has put her skills to good use and they have yield good results for her, she is one of the greatest actresses to ever come out of Nigeria and is still widening her horizon. The sky is definitely Chika Ike's starting point
Net estimated net worth is N250million.