Benue State News
2 Catholic Priests Killed By Fulani Herdsmen In Benue During Funeral Mass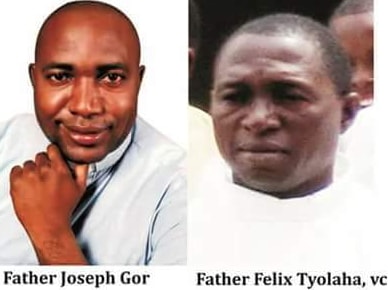 Fulani Gunmen Kill 2 Catholic Priests & 11 Others During Early Morning Funeral Mass In Benue State
Suspected Fulani Militants in the early hours of today Tuesday April 24 2018 took the lives of 13 people during an attack on a Catholic church in Benue state.
Reverend Father Felix Tyolaha and Joseph Gor  and 11 parishioners were shot dead at St Ignatius Quasi Catholic church in Gwer East LGA of the state around 5am today.
According to witnesses, the militants killed almost everyone in sight before fleeing into the bush.
The attack was reported at the Benue State Police Command Headquarter by Reverend Father Igyor, Deanery of the Makurdi Catholic Diocese and Very Father Amos Mbachie, the Dean of Ikpoyongo.
President Buhari has since condemned the attack.