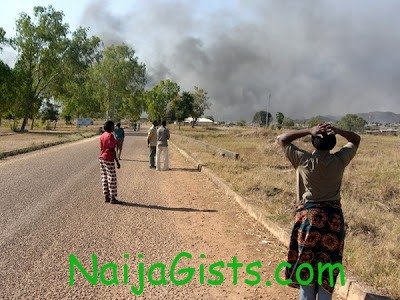 Some suspected Fulani herdsmen have killed two brothers – Aondowase Uma and Ahanbee Uma – in Guma LGA of Benue State.
An eyewitness, Peter Igbor, said the brothers were ambushed as they returned from Yelewata Market, about 8 pm.
The herdsmen burnt their motorcycle.
A survivor, Orihyev Nyaga, who was shot in his left hand, said he was returning from the market on a motorcycle when he ran into a road block mounted by the herdsmen.
They attempted to cut him but he escaped; he was then shot in the hand. He abandoned his bike and ran into the bush, from where he went back to the market and raised the alarm.
Reports from locals said the bodies were recovered by youths and handed over to the police, who deposited them at an undisclosed morgue.
The locals said but for Nyaga's alarm, the casualties could have been more. [NAN]