Benue State News
Party Demands Justice For Nigerian Girl Who Died Of VVF Aggravated Sexual Assault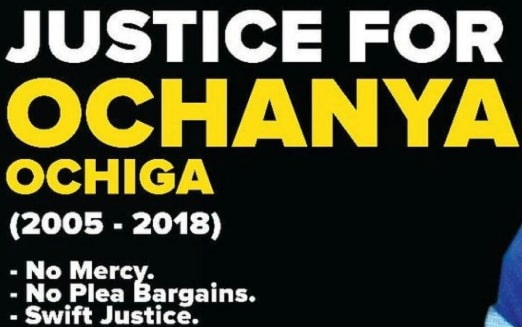 KOWA Party Demands Justice For Ochanya, 13 Year Old Minor Raped To Death
KOWA PARTY sincerely express her condolence to the aggrieved family of 13- year-old Ochanya Elizabeth Ogbanje, who battled Vesicovaginal Fistula (VVF) and other health complications at the Benue State University Teaching Hospital, Makurdi and finally died at the Ultimate Care Hospital, following allegations of severe incidences of rape by her aunt's husband and his son, identified as Andrew Ogbuja and Victor Inalegwu Ogbuja, respectively since the age of 8.
In a statement signed and delivered by OlakunleOlawole, the National Youth Leader of KOWA Party, and petitioned to the Presidency, Ministry of Health, Ministry of Justice, Ministry of Youth and sports, Ministry of women affairs, Ministry of education, and the Nigerian Police, KOWA Party wish to reiterate that this act of sodomy would have been averted if quality of living is standard with government placing premium on the lives of her citizens.
KOWA Party demands thatthe perpetrators must be held accountable and that punishments meted out must be firm and effective enough to serve as a deterrent to others in society.
Ochanya's unfortunate circumstances is one of the realities of government's failure to safeguard Nigeria's children and thelackadaisical approach to impunity associated with sexual violence and child abuse in Nigeria.
The need for state oversight on children has been totally neglected, whereas the fate of a child is undetermined especially with the denial of the fundamental human rights of citizens.
It is alarming to note that although Nigeria subscribed to the Child's Right act, the government does not concern itself with the welfare of children, especially the girl child and does not give regards to whether they go to school, are denied essential medicine, subjected to slavery, trafficked, or sexually violated.
We demand that asides from issuing birth certificates, (and sometimes when they die – death certificates), government should take complete oversight over the Nigerian child with an established minimum standard of care that caregivers must provide.
We wish to reiterate that there as been an astronomical increase in the number of children suffering from sexual violence, without plans to provide rehabilitation for them while bringing perpetrators to justice.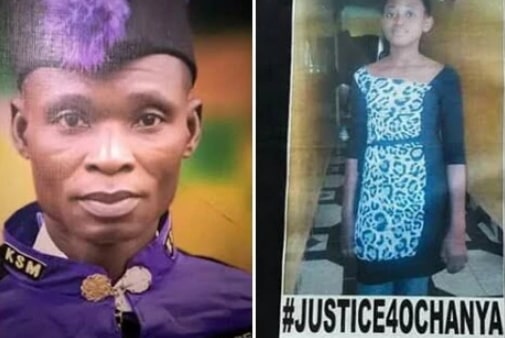 The government's carrot and stick approach has gotten us to this level as a nation,and at such we demand that the Ochanya's incidence be giving concrete attention and perpetrators brought to justice.
We appreciate the International Federation of Women Lawyers, (FIDA) Nigeria,the Federal Government Girls' College Gboko, Old Girls' Association, the Nigeria Association of Women Journalists (NAWOJ) FCT Chapter, and Nigerians for speaking up to demand justice for Ochanya while putting pressure on the media to report this case considering it is an event that happened over a week.
We urge the government not to let this matter be swept under the carpet and to act in a manner that revives citizens hope in justice.
#JusticeforOchanya
OlawoleOlakunle
National Youth Leader,
KOWA Party.